Since I am a small kid, movement and exercise play a big role in my life.
Amongst others, practicing various sports from childhood until now has brought me to what I am doing today. The study of sports science (B.A.) and the connecting study in prevention and health management (M.A.) have brought me closer to the desire to share my passion physical activity with others. Not only exercise and movement itself, but also a healthy and balanced lifestyle in regard to dealing with stress, relaxation and nutrition plays a significant role in life and work.
I dare the step into independency to pass on and share my experience and passion with others. Helping the participants achieving a sustainably healthy and balanced lifestyle in daily life, is my primary goal. By this means, the risk of diseases can be prevented in an early stage and at the same time health resources can be strengthened.
It´s not about which sport you´re practicing or how good you are at it, its the joy of physical activity and the chance to discover a new passion in yourself! In this context the main focus should be your own well-being and not the performance. Feel what and how much is good for you!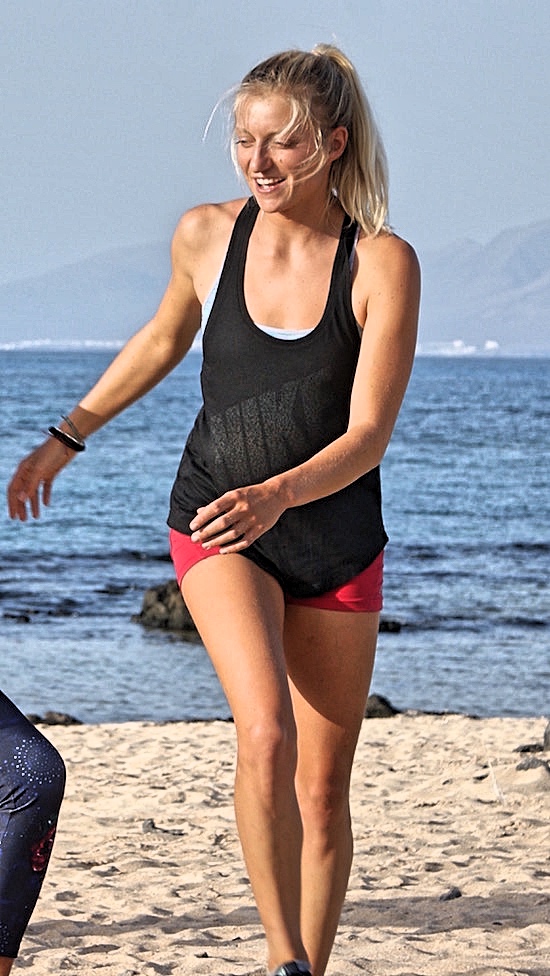 Experience
since 2008 Skiing instructor with Intersport Hahn Kehl
2011-2014 Studies "sport science" in Stuttgart
2014 Graduation Bachelor or Arts sport sciense in Stuttgart
2013 Internship with Aloha Surf Academy in Fuerteventura
since 2014 Surfinstructor assistant with Aloha Surf Academy and passionate surfer
2014-2016 Studies "prevention and health management" in Saarbrücken
2016 course specialisation "coaching"
2016 graduation master of arts prevention and health management in Saarbrücken
2016 Course instructor with Akon Aktivtherapie (walking, active walking and nordic walking)
from 2016 functional training courses on Fuerteventura
from 2018 organizing and implementation of health holidays on Fuerteventura