Health holidays to Fuerteventura
Exercise and relaxation as part of a health holiday supported by health insurance subsidy
Together with an relaxation therapist from Berlin (relaxation courses Berlin), Lesano organizes a combination of relaxation and exercise in El Cotillo, northern Fuerteventura.
Dates:
20.10. – 27.10.2019 (fully booked)
02.11. – 09.11.2019
15.02. – 22.02.2020
14.03. – 21.03.2020
21.03. – 28.03.2020
Accommodation
You will stay at the sweet boutique hotel Laif in the romantic fishing village of El Cotillo by the sea.
It is a smaller, more private hotel run successfully by a well-rehearsed team. They focus on details and quality as well as customer satisfaction. With the Laif Hotel we have found an unobtrusive, authentic and beautiful hotel with feeling for detail! The roof terrace with pool invites you to swim. The rooms are each with two beds and bathroom. Recommendation: double room for couples or good friends.
The location of the Laif Hotel is ideal: right in the center of the village, 50 meters from the coast, 5 minutes by foot from the incredible lagoons of Los Lagos and just around the corner from the old port of El Cotillo. The hotel is the perfect choice for those who want to spend their holidays in a quiet place with a professional but informal atmosphere and close to the attractions of the region.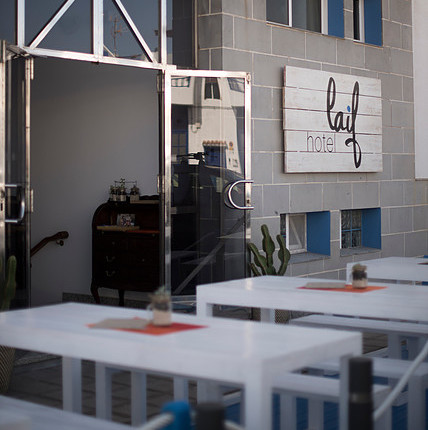 Food
The price includes a daily delicious and high quality breakfast in the hotel. Freshly prepared and with local ingredients. In the breakfast selection every guest will find the right one for every taste.
For lunch and dinner, the fishing village of El Cotillo offers many beautiful and various options for every budget. Of course, we are happy to give you tips on where to find the best and freshest fish. At the ice cream places around the corner or the French bakery, you will find delicious snacks for in between.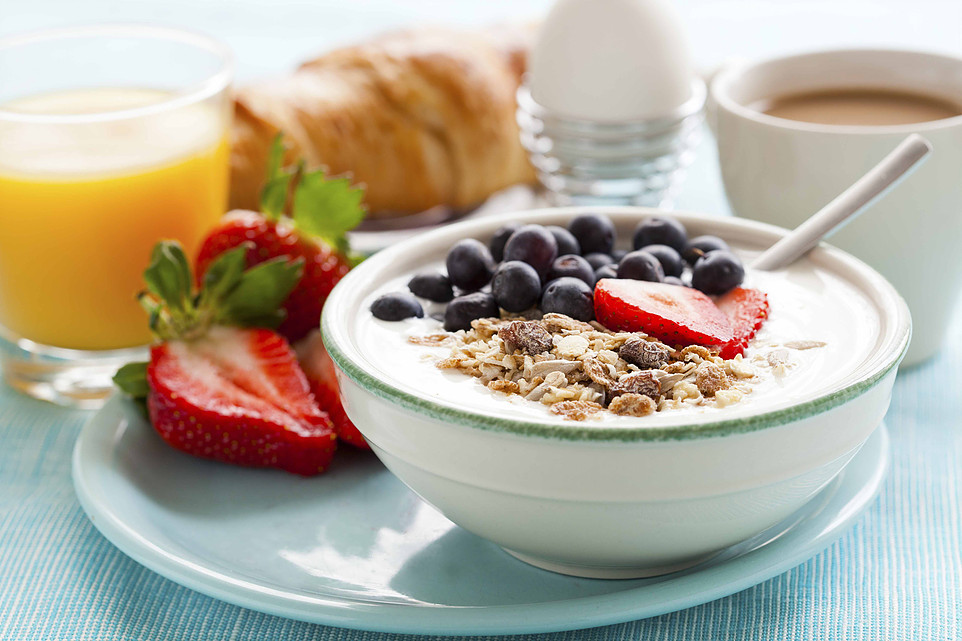 Seminars/ courses
Relaxation
Sustainable stress management with progressive muscle relaxation or autogenic training. Find inner peace while increasing concentration, get the head free again! Practice mindfulness exercises that are well integrated into professional and general everyday life. Breathing methods and burnout prophylaxis. More information on the website of Entspannungskurse-Berlin.
Exercise
Guided walking: more ease in everyday life, stability, holistic exercises, motivation and well-being! Walking outdoors without sticks, (re) entry in movement made easy.
Functional training: Total body training without equipment for balance, strength and flexibility. Adapted individually for each fitness level. More information about the individual courses can be found here.
Costs
7 nights accommodation/breakfast Single room (25 m²): 569,-€ p.p.  (* Booking until 5.08.2019 = 539,-€ p.p.)
7 nights accommodation/breakfast Double room (25 m²): 539,-€ p.p. (* Booking until 5.08.2019 = 499,-€ p.p.)
All accommodation prices include 7% VAT!
The seminar costs of a total of 300, – € (2x 150, – €) per course will be charged and transferred separately!
After participation in the courses, each participant will receive a certificate of attendance for submission to the respective health insurance company and reimbursement of up to 150, – € course participation (please inquire about this before starting your journey with your insurance)
Health trips can be tax deducted !!
Flights
The flights are best booked on your own. If you need help finding the cheapest flights or other tips, write an email to Kathrin info@lesano.es.
Transfer from and to the airport is possible. If you have any questions just write an email to Kathrin at info@lesano.es
Please register early enough. The holiday is limited to 8 participants. Minimum number of participants 6.
Have a look at the offer directly at the website of Relaxation courses in Berlin
For any question, send an email to Kathrin