Exercise program offered at Lesano
Two certified courses are available: walking and functional training. . These two courses complement one another as moderate strength and endurance training and can be booked in combination. Both courses are subsidized by german health insurances. Additionally, Lesano also offers small hiking tours.
Walking is a moderate endurance sport and is more joint-friendly than running for example.  Due to the efficient rolling of the feet over the heels, joints such as knee or hip joint are only minimally loaded. For someone who is just starting with physical activity, coming back to it after a while as well as for active persons, walking offers a great opportunity to increase and strengthen your endurance.
The island of Fuerteventura is an ideal platform for walking, which is mainly practiced outdoors. The incomparable landscape and its vastness, as well as the yearlong mild climate make outdoor activity on Fuerteventura an unforgettable experience.
In the course you will learn the right technique as well as different types of endurance training. Of course there´s no shortage of theoretical content such as individual control of physical stress. In addition, the base for independent, health-oriented training at home is being set. The foundation for more balance in your everyday life and fitness!
In a broader sense, function can be a synonym for purpose or task, therefore functional training can also be called useful training. In health sport useful means according to the needs of daily life and strenghtening your health resources.
In FT, in contrast to conventional strength training, several muscle groups are addressed simultaneously. In addition, the stabilization function of the muscles is crucial. The athlete learns to stabilize his own body with or without additional load in different positions. Also the balancing and responsive functions are being utilized.
During training, static and dynamic elements are combined and weights or small appliances can be used. Mostly, however the training is being realized with just the own weight and tools in the environment, such as a bench, hill or stones.  For this reason, FT is more eventful when it is done outdoors.
Improve your body concept and have fun with it!
Have an insight in a functional training session with Kathrin
Check out the YouTube channel from Lesano
In addition to the certified courses, Lesano also offers small hikes. For example, to the impressive volcano in Lajares and its deep crater, as well as in the desert and nature reserve of Corralejo. The only desert in Europe is unforgettable with its sand dunes right next to the sea. During the hikes with Lesano you will get to know the landscape and its beauty, but also learn interesting facts about the flora and fauna of the Canary Islands, especially Fuerteventura.
Get in touch with Kathrin and ask her about the hikes info@lesano.es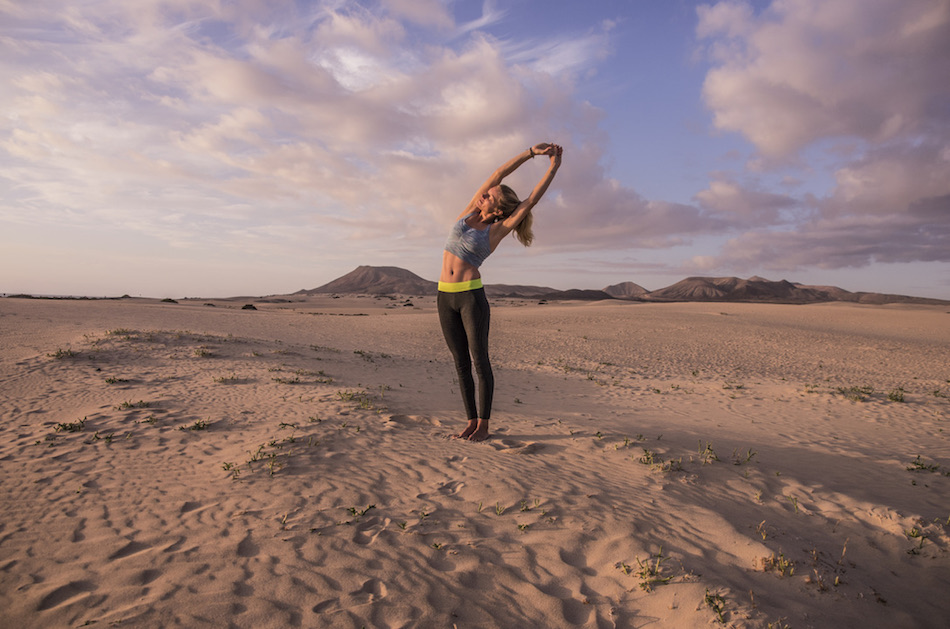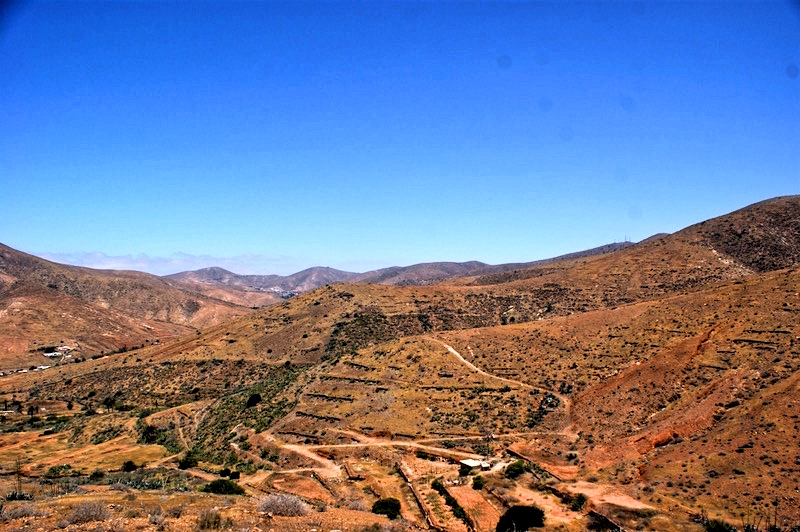 Special weeks
In addition to the regular courses, Lesano also offers special weeks in combination with other activities such as yoga and Pilates. Look at the specials and see if you find something.
For latest infos, photos and videos, follow Lesano at