Y o g a  w e e k s  w i t h  L e s a n o
Yoga, Surf and functional training
– together with 7 lemons house in lajares, fuerteventura –
The 7 Lemons House and Yoga retreat at the bottom of Lajares Volcano is a yoga, surf and relaxation retreat. It is run by a German/ Italian very sympathic family. Here you can enjoy a variety of exercise and relaxation offers, spoil yourself with delicious food and enjoy the peace and tranquility. Once a week there is a public yoga event where locals and visitors come together to spend an unforgettable morning.
Lesano offers a yoga / surf and fitness retreat together with 7 Lemons. The first version will take place in November 2019. To see exactly what awaits you, visit the website of 7 Lemons house and get inspired for your next vacation.
A small insight for you what you can expect from your training sessions…
Y o g a  a n d  S u r f i n g
Fuerteventura
/ DATE: 12.09. – 19.09.2020 /
Villa
The villa is located in Lajares, the "surf city" of Fuerteventura.
Here you can meet surfers on their way to the surfspot, have a delicious juice or coffee in one of the little cafes, visit the handcraft market or just be part of the village life for a little while. The unique flair inspires travelers and surfers from all over the world.
During the week, you will be staying with the other group members in a villa right at the foot of the volcano Calderón Hondo de Lajares. There are 4 bright and welcoming rooms in the villa:
Double room (double bed) with its own, spacious bathroom and its own small balcony
Double room (2 single beds) with private bathroom
2 double bedrooms each with a double bed and a shared bathroom
In addition, there is a spacious communal kitchen with a large dining table, where you will enjoy together the magic of our conjured, delicious food or prepare your own small snacks. A living room with view at the outdoor area and the village of Lajares, where you can relax after class or just enjoy reading a book.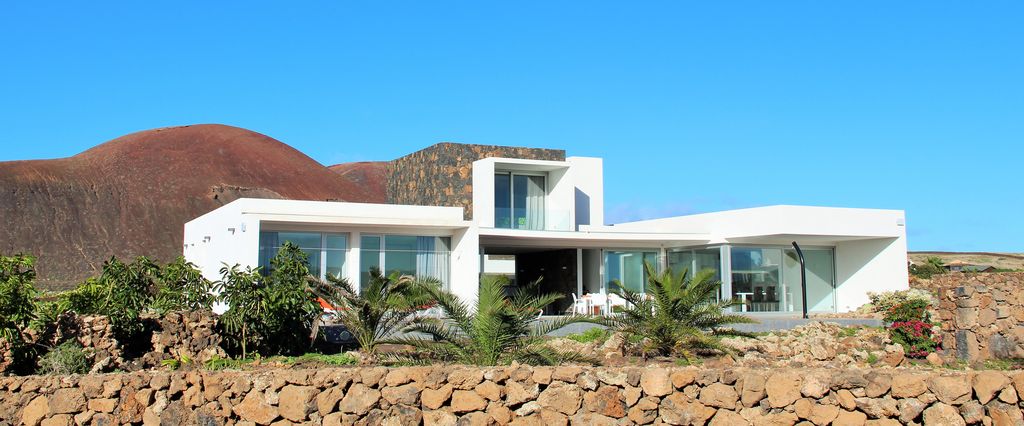 Food
During the retreat week you will be treated to a delicious, vegetarian breakfast every morning. In addition, dear Kathrin prepares five tasty vegetarian dinners for you. She cooks with a variety of vegetables, nuts, seeds, spices and other delicious products, if possible local and organic. In the village there are also many nice options for small snacks in between. Special needs or allergies please announce in time.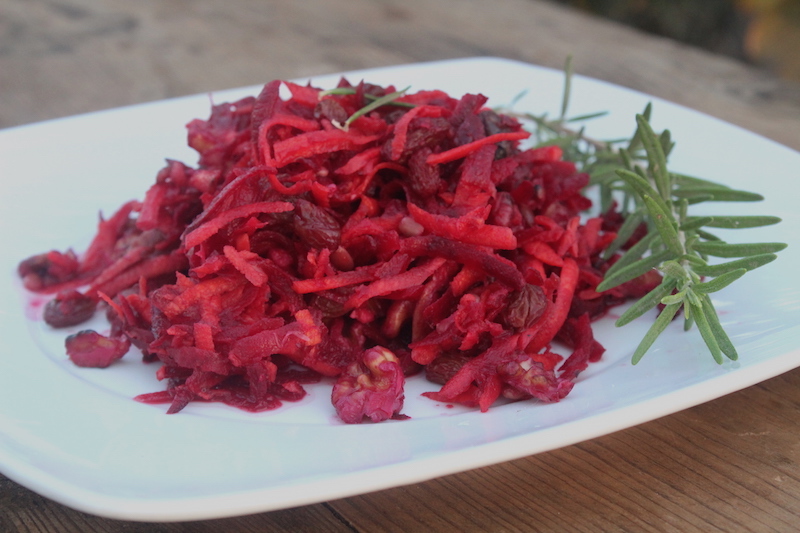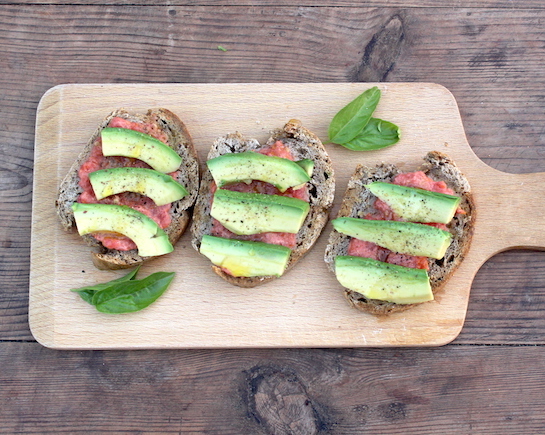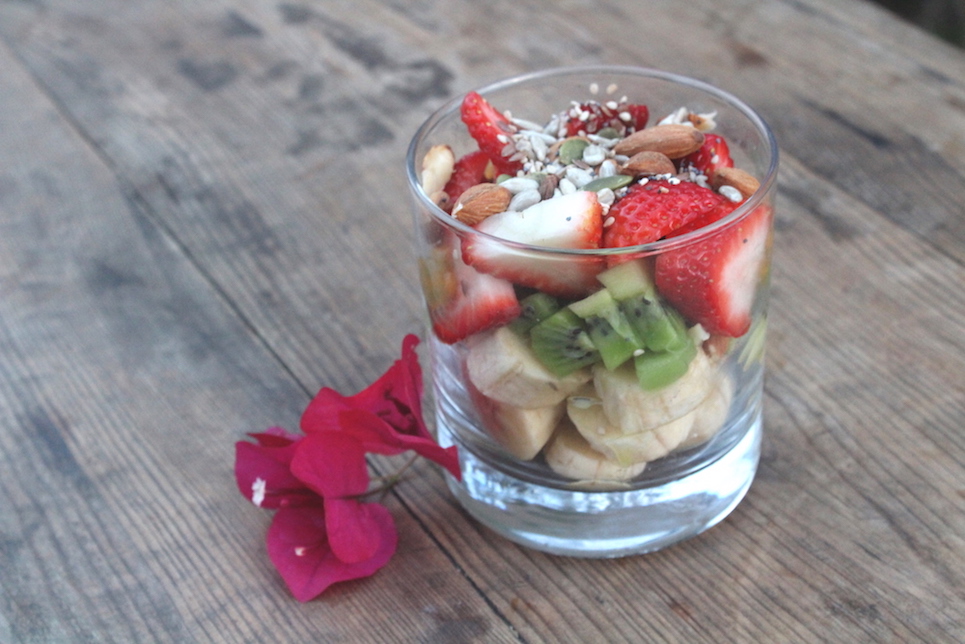 Yoga classes
The yoga classes are lead by Svenja from Lotuseffect yoga in Germany. Together with the group we will start the morning with pranayama, yoga and meditation. In the morning yoga classes, powerful exercises await you, blending into each other and connecting body and breath. In addition, aromatic well-being programs await you on three evenings, which will help you to find a restful sleep and to process the day. Let yourself be surprised.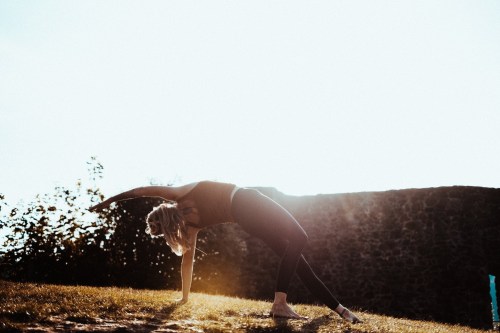 Massages
In addition to the yoga classes, you also have the opportunity to balance your body with a soothing massage (35 min. For 35 EUR). The Californian massage is a gentle stimulation of the lymphatic system, as well as the metabolism. Tensions in the muscles are released, after the massage you feel centered and full of new energy. In an atmosphere of warmth and silence, a deep relaxation spreads within you. Please book your massage in advance (info@lesano.es).
Included activities
Fuerteventura, especially the north of the island, provides an ideal platform for many outdoor activities on water or land. That's why a beginner surf course is an absolute must and part of this yoga retreat. Together we enjoy the waves and experience the element water on all levels.
Stand Up Paddeling will connect us to the water in a calm meditative way and also get us into some yoga asanas.
At sunrise, we will also make a short hike to the volcano. After the visit of the cute village "El Cotillo", where you have the opportunity to have a look at the little shops in town, we will have dinner together in one of the beautiful restaurants by the sea.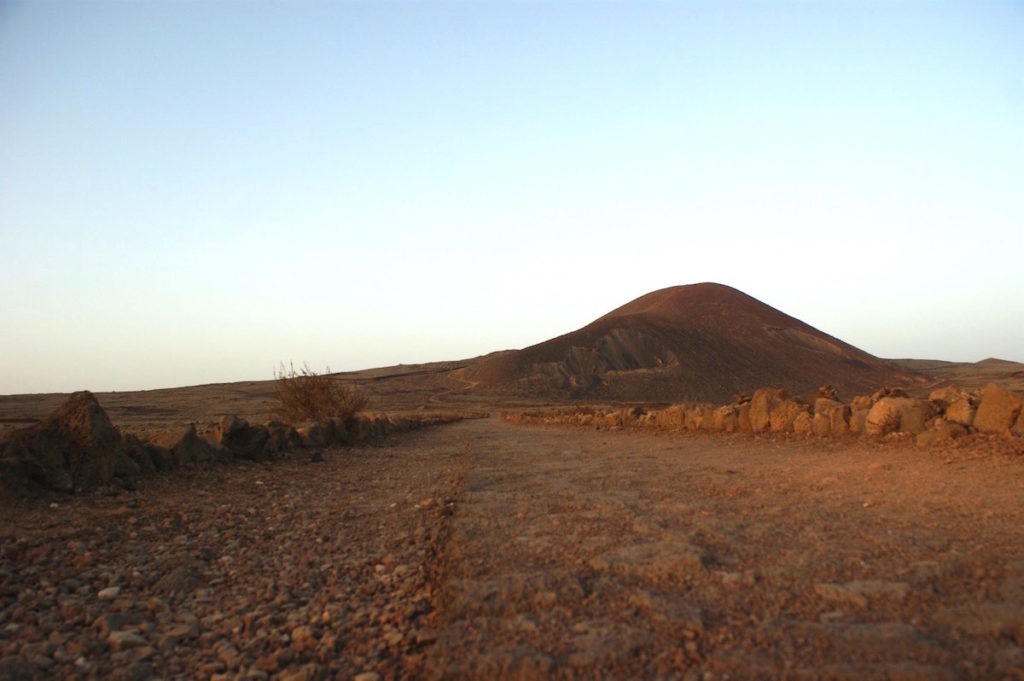 included in the price:
Daily morning yoga, pranayama and meditation with Svenja
3 x aromatic wellness evenings with little surprises with Svenja
7 nights in a double room in the villa
7 x vegetarian breakfast
5 x vegetarian dinner
Drinks like water, coffee, tea (no alcoholic drinks)
2 x surf course
1 x SUP
1 x hike at sunrise to the volcano with Kathrin
1 x trip to the beautiful village "El Cotillo" with Kathrin
not included:
Additional meals
Airfare
Extra activities
Travel insurance
Please note the room distribution takes place after registration.
We look forward to a wonderful time with you.
Yoga retreat with Studio Fitaal
Yogastudio StudioFitaal from Leeuwarden, Holland.
Marian, the wonderful yoga teacher from Leeuwarden in Holland, spent some weeks here on the island in summer 2018 and teach her classes. Like many others, Marian fell in love with the island during the time she was here. At Lesano, she herself has done some functional training courses and found it great.
That's why we decided to organize a retreat week together on the beautiful island of Fuerteventura and combine yoga and workouts. Guests will be accommodated in a typical Canarian house in the cute village of Villaverde. What you get:
Yoga
Excursions to the dunes of Corralejo and the volcano of Lajares
Delicious and healthy food
Massage
Functional Training
and for sure a lot of sun and good vibes.
Check out detailed description of the retreat week directly at StudioFitaal